Snow Removal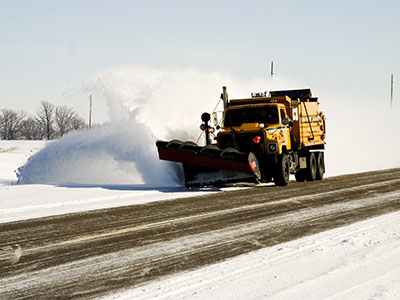 A heavy snow buildup during winter can limit your movement outside and make your landscape look rather dreary. If you are a business owner, this can cause a temporary shutdown of your business operation. While a snowstorm is a common scenario in New Jersey, you can adopt measures that will mitigate the effects of snow and ice on your property. One of your options is to hire a reliable snow removal company to handle the snow management task.

But don't just hire any company. Look for a competent service provider who can guarantee fast and efficient service. We at Wilson Bros. Landscaping, Inc. is one of the local companies in the state that can offer you reliable snow removal service. We can remove snow buildup on your yard using powerful snow plows and other heavy-duty equipment. Our systematic procedures allow us to complete our job in a fast and efficient manner. We will also properly dispose of the snow and bring it to proper disposal sites. If you are from Matawan, Old Bridge, Colts Neck, Holmdel, Rumson, South River, Fords, East Brunswick, Red Bank, and Tinton Falls, NJ, please call us.


Snow Plow
The efficient removal of snow from your property will depend on the capabilities of your contractor. Before hiring one, make sure that your prospect service provider has modern and properly functioning snow removal tools and equipment. Ask if it has different snow plows, such as v-plows, straight plows, and box plows. Your service provider should also have other vital equipment such as snow blowers, salt spreaders, and disposal trucks. It is also a good idea if you will hire a company with several snow plow equipment and enough number of crews. This means that it can respond to clients' requests simultaneously. As a client, you will not experience delays in the removal of ice or snow from your property. You can now go back to your daily activities without worrying about the possible damages that may be caused by snow buildup.


Snow Removal Services
A lot of New Jersey companies offer snow removal services. But how can you determine if the company that you'll hire is the best service provider? Here are the qualities or credentials that you should look for:


ability to provide prompt service
offers extended service hours or 24/7 service
complete snow removal tools and equipment
highly skilled crews and heavy-duty machine operators
licensed and bonded company
extensive experience in snow-clearing projects
Snow Plow Contract
Do you want to be assured of a fast and priority service every snowstorm? Why not opt for a snow plow contract? Signing a contract will not only reduce the cost of snow removal service but also minimize or prevent costly damages to your landscaping and property. You are also assured of a priority service whenever you need the services of the company.

At Wilson Bros. Landscaping, Inc., we offer top-notch snow removal service to residential and commercial clients in New Jersey. Our clients are always guaranteed of outstanding results because of our meticulous execution of the job. In addition, we use only task-appropriate equipment and proven de-icing solutions. We also offer value-added services to clients who opt for our yearly contract. Call us now at (732) 583-4716 to get more details.

"MORE ARTICLES"

Brick Pavers
Retaining Walls
Outdoor Kitchens
Landscape Maintenance
Landscape Design

We Provide Services to the Following Cities and Towns in NJ: