Landscape Lighting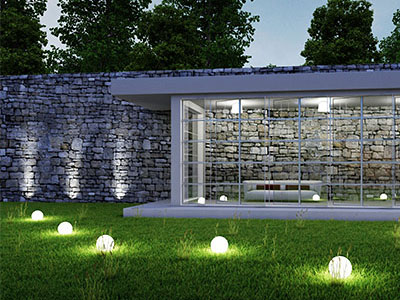 Landscaping adds to the beauty, functionality and the value of your property. When your garden or yard is properly planned and installed, it encourages you to use those spaces more. You will find that you end up spending much more time there with your family and friends; and outdoor living features become an extension of the indoor spaces of your home.

Even with commercial properties, buildings that have better planned landscapes tend to have a higher property value. These areas also add a very alive touch to the structure. While you are able to use the open areas on your property during the daytime, unless these spaces are well lit, they become almost unusable after dark. After all, no one wants to sit out in the dark in their garden or yard.

If you have children, you wouldn't be comfortable letting them play out in these open areas unless there is adequate lighting. Commercial areas look dull and drab without exterior lights. The one way to solve this problem is to get appropriate outdoor lighting installed on your property. While most places do have a few floodlights trained along the exterior walls of their home or commercial structure, that doesn't really qualify as landscape lighting.


Comprehensive Lighting Solutions
We at Wilson Bros Landscaping are one of the front-running companies in the field and over the years, have handled a large number of yard and garden lighting projects for customers in and around South River, East Brunswick, Fords, Red Bank and Tinton Falls. Our exterior lighting experts have created stunning effects on a number of commercial and residential properties across Holmdel, Colts Neck, Rumson, East Burnswick and Old Bridge too.

Regardless of whether you want a few paver lights and boundary lights installed or want us to handle complete design and installation of landscape lights on your property, we have the expertise and the experience to do it. We are highly passionate about our work and very creative in our approach to designing outdoor lighting concepts.


Different Types of Exterior Lighting
Apart from that, we provide customers energy-efficient lighting solutions, with the use of LED bulb fittings and solar paver lights etc. This helps reduce the overall exterior lighting cost for our customers. The different types of lights we use are: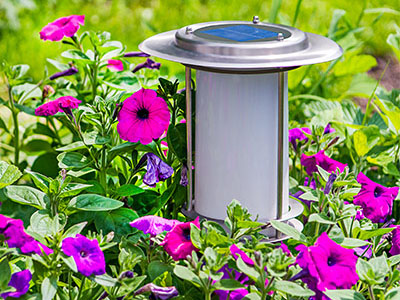 Pathway & driveway lamps
Lighting for garden steps
Outdoor kitchen lights
Lighting for columns and beams
Lighting of decorative features
Garden lamp posts
Underwater lighting
Waterfall lighting
Floodlights
Paver lights
Retaining walls' recessed lighting
Exterior building lights

We use a mix-and-match of various fixtures and light shades to create a stunning effect on your property. When you have well-lit outdoor spaces on your property, it also adds to the security factor as it acts as a deterrent for burglars, miscreants and trespassers too. When you contact us, we will come over to your property, survey the area that has to be lighted and provide various options you can choose from. For custom outdoor lighting solutions, please call Wilson Bros Landscaping at 732-583-4716. You can also connect with us using this online form.
We Provide Services to the Following Cities and Towns in NJ: