Pavers Cleaning & Sealing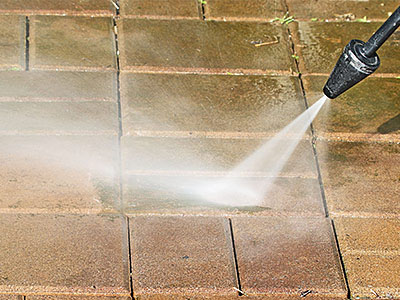 Paving stones are an extremely widely used material in commercial and residential landscaping projects across Holmdel, Colts Neck, Rumson, East Burnswick and Old Bridge. They are suitable for use in almost all outdoor spaces including driveways, pathways, walkways, outdoor kitchen, patios, decks, pool areas, entranceways and porches, fireplace and fire pit areas as well as all commercial outdoor spaces.

There are different types of paving stones including natural stone, brick and concrete etc. All types of paving stones are intrinsically hardwearing and long-lasting and they require a minimal amount of maintenance. However, the fact is that these features are constantly exposed to the elements, dirt and debris, the UV rays of the sun, moss and mildew growth and foot and vehicular traffic.


Why Paver Cleaning and Sealing Is Important
Depending on where they have been installed on properties across South River, East Brunswick, Fords, Red Bank and Tinton Falls, they may also have to deal with motor oil stains etc. Over time, all these things make them look dull and drab. Apart from that, if you defer their basic maintenance, the condition of the brick paving stones will only deteriorate over time. The one way to counter all these negative impacts is to pt for Wilson Bros Landscaping's Pavers Cleaning & Sealing services.

We serve commercial and residential customers and provide excellent, customized pressure- cleaning services. You could opt for either our packages or one-off service. We handle projects of every scale and ensure that the job is completed to your 100% satisfaction.


The Process We Follow In Cleaning & Sealing Paving Stones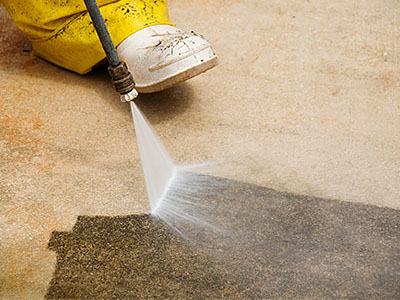 When we receive your enquiry about this service, our expert will visit your premises and survey the area/s that have to be cleaned and sealed
He will do a thorough check on all the paving stones and check for ones that have come loose or are chipped or broken.
At times, some areas of the paving installation will have to be sanded even before we clean and seal pavers
You will be given a detailed quote; on approval our personnel will come to your property on the day convenient to you , to start the job
This is a 2-day activity - All the paved surfaces will first be cleaned with the mild, yet effective chemical solution
A pressure-washing comes next; and this helps get rid of all the dirt, debris and loose sand, as well as all the rust and oil stains etc
On the second day, once the surface has dried completely, a special-formula sealant will be sprayed on all the paving
Based on the paving material, we may have to spray either 1 or 2 coats of sealant

Our personnel do a thorough job and we also use water very efficiently and ensure that the work is completed to your satisfaction; this sealant lasts for a period of 2 years. If you want any more information about our paver sealing pricing or for any other queries, please call Wilson Bros Landscaping at 732-583-4716. You can also connect with us using this online form.
We Provide Services to the Following Cities and Towns in NJ: