Landscape Maintenance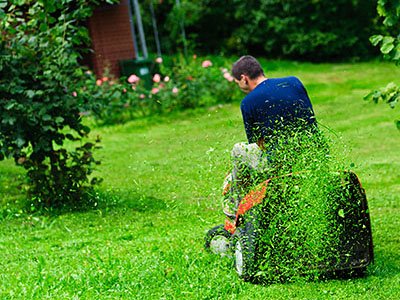 Most properties in and around Holmdel, Colts Neck, Rumson, East Burnswick and Old Bridge have beautiful landscaping. However, landscaping isn't just about choosing the right type of plantings and trees, adding waterfalls and fountains etc. While these aspects are important, it's even more important that all these elements and features be maintained well, after they have been designed and installed expertly.

We at Wilson Bros Landscaping are a Matawan-based company that has been operating in this field for a number of years. We have built a very solid customer-base in and around South River, East Brunswick, Fords, Red Bank and Tinton Falls too and handle all types of garden maintenance projects for commercial and residential customers.

We have a very deep understanding about the various concepts involved in landscape maintenance and focus on providing customers high end solutions at very low landscape maintenance pricing. When we handle this job, we give customers the option to choose from some of our well-planned packages. However, a large number of customers prefer that we design specialized garden maintenance plans for them.


The Importance of Landscape Maintenance
We work very closely with you to understand what your specific requirements are and then design the perfect plans based on the size of your property, the type of plantings present, the size of lawns, soil type and climatic conditions etc. As you can see, we are highly focused in our approach to maintaining landscape areas.

Once you have approved the landscape maintenance cost outlined in the contract, our personnel will come in at regular intervals to ensure that all the features on your property are maintained well at all times. When you have well maintained gardens and yards and all the outdoor living elements and pool areas etc are maintained well, you are more inclined to use them. Apart from this, spruced-up outdoor spaces add to the resale value of your property as well.


Landscape Maintenance - Different Solutions
We provide a variety of landscape maintenance services: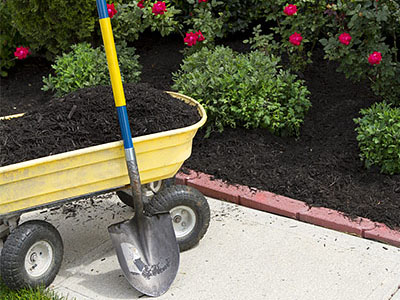 Sod installation & repair
Mowing
Planter bed maintenance
Weeding, pruning & trimming
Mulching & aeration
Lawn Mowing, trimming & edging
Leaf & debris removal
Tree maintenance
Repair & maintenance of paving stone
Runoff checks
Cleaning of water features
Power-washing of the paved areas
Drainage & irrigation checks
Other
Use of The Best Landscaping Materials
We use the latest technology, tools and techniques in our work as well as the best organic fertilizers and pesticides- this is safe for you and doesn't harm the environment either. We source all the necessary sod and plantings from the best nurseries in the region and this ensures your gardens remain disease-free.

The work is carried out in a timely and meticulous manner and we focus on ensuring you are 100% satisfied with the services we provide you. For custom landscape maintenance plans, please call Wilson Bros Landscaping at 732-583-4716. You can also connect with us using this online form.
We Provide Services to the Following Cities and Towns in NJ: