Brick Pavers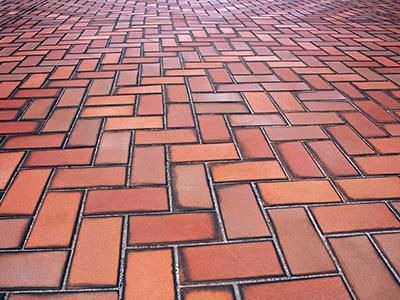 The gardens and yard on your residential property add to its beauty and charm. Apart from that, they add value to the property as well. However many homeowners in and around Holmdel, Colts Neck, Rumson, East Burnswick and Old Bridge find that the spaces they got designed with such care and at great expense, start looking old and worn within a very short period of time.

The primary reason for this is that the materials used in these outdoor installations aren't of a very good quality. Dust, debris, rain, snow, and the UV rays of the sun as well as regular wear and tear take their toll and the features start looking dull and drab.

In the recent past, we have catered to many customers from South River, East Brunswick, Fords, Red Bank and Tinton Falls and the surrounding areas; one of the most common features that property owners want to change is the flooring on the driveways, pathways and walkways. These tend to get particularly affected because they see vehicular and foot traffic and oil stains and dirt mar the look of these surfaces.


Why Opt For Brick Paving Stones For Outdoor Spaces?
We at Wilson Bros Landscaping have worked consistently in this space for a number of years. We know from experience that a landscape will be only as good as the materials that are used in building it. This is why we recommend to our customers that they should opt for brick paver driveways and walkways.

In fact, eventually, most of our customers also ask us to install brick pavers in the other outdoor living areas such as outdoor kitchens, decks and patios etc. This material is ideal for paving poolscapes too. So what is it that makes this material so special? Take a look: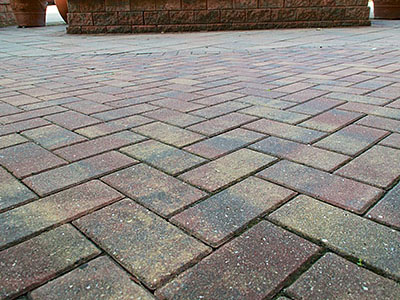 Aesthetically appealing - Brick has an appeal that never goes out of style. It looks stunning in any setting and complements the look of casual landscaping themes as well as ones that are designed on more formal styling.
Hardwearing - Brick is a very hardy material and it lasts for a very long time. It is able to weather climatic changes very well and doesn't look worn out like many other paving materials do
Easy to install - Since these paving stones have to be simply installed on compacted sand, the seams have to be sanded and the surface sealed, the task is completed within a shorter period of time; this brings down the cost of the installation.
Ease of maintenance - This is a very important factor for most property owners. They look for features and options that will require very little maintenance and this makes brick pavers an excellent choice
Cost-effective - While brick pavers are a little more expensive than concrete, asphalt or gravel surfaces, they are stunningly beautiful and outlast all these other materials, which mean they provide value for money in the long term.

For high grade, brick paver installations in the outdoor spaces of your property, call Wilson Bros Landscaping. We provide high grade solutions at very competitive brick paving cost. For more information call us at 732-583-4716. You can also connect with us using this online form.
We Provide Services to the Following Cities and Towns in NJ: