Brick Pavers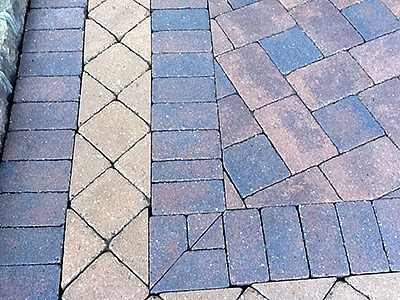 Brick pavers can easily make outdoor features and amenities more functional and attractive. These masonry materials are best used for patios, decks, walkways, driveways, and other paved amenities in your property. By choosing top-quality paving materials, your outdoor features will last for decades even with minimal maintenance effort. They are also available in a wide range of designs, so choosing your desired theme or style is not a problem.

It is also important to choose a reliable paver installer to ensure the efficient installation of your brick pavers. If you are still looking for one, you can call Wilson Bros. Landscaping, Inc. today. We are one of the leading paver installation companies in the state of New Jersey. Aside from our years of experience in the industry, we are also an ICPI-certified firm. This certification is a proof that we can expertly install different types of pavers, such as clay bricks, stone, and concrete. In fact, the paver features that we installed in Matawan, Old Bridge, Colts Neck, Holmdel, Rumson, South River, Fords, East Brunswick, Red Bank and Tinton Falls, NJ several years ago are still in their prime conditions today. We can also provide you with a list of our highly satisfied clients if you will call us now at (732) 583-4716.


Patio Pavers
The most popular outdoor living feature is the patio. With careful planning, you can have it built according to your desired style or theme. It is also best installed using premium patio pavers. This type of paving material is durable and available in various colors, textures, shapes, and patterns. With the wide choices, you can request your contractor to create an Old World themed patio or a more modern design that will reflect your lifestyle or personality. Your contractor can realize your desired designs by using concrete, stone, or brick pavers.


Driveway Pavers
Durability is the prime consideration when installing a driveway. The area must be properly graded and compacted to create a solid and strong foundation for the driveway. The base and paving materials must be carefully selected to ensure the long-lasting quality of the feature. Our highly recommended materials for this kind of project are driveway pavers. They are specifically made for load-bearing structures, so they can endure constant use and heavy vehicle traffic. They will not chip, break, or get damaged easily because they are made from the finest raw materials and produced using modern production methods.


Paving Bricks
Pavers are versatile masonry materials since you can use them in a variety of applications. In fact, most outdoor features in residential, commercial, and public spaces in the state are made from paving materials. For example, paving bricks are commonly used for driveways, hardscapes, and outdoor living features. Property owners and contractors like us prefer them over other construction materials because of their outstanding qualities. Brick pavers are easy to install, low-cost masonry materials, easy to repair and maintain, and long-lasting.


Brick Patio
A brick patio is also a popular option for homeowners. This particular design is best for your home if you like the classic appeal of bricks. These materials have subtle and earthy colors that can suit most architectural designs. Brick pavers are also eco-friendly materials. They can be recycled or reused.

You can have awesome paver features and amenities by hiring the services of Wilson Bros. Landscaping, Inc. We have seasoned and certified paver installers who can help realize your dream outdoor setup. The brick pavers that we use are only sourced from leading suppliers like Belgard, Techo-Bloc, Cambridge, and EP Henry. Call us now.

"MORE ARTICLES"

Retaining Walls
Outdoor Kitchens
Landscape Maintenance
Snow Removal
Landscape Design

We Provide Services to the Following Cities and Towns in NJ: